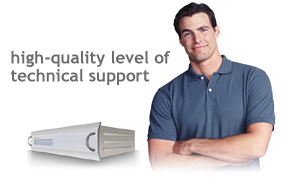 At Dot5Hosting, we provide our customers quality web hosting at an affordable price with a friendly and high-quality level of technical support.
We specialize in customer satisfaction. Call us with your questions toll-free at 866-811-2548 or chat with an agent now!
Who We Are
Founded in 2002, Dot5Hosting has built its success around our carefully put-together hosting package that meets the needs of all potential users, ranging from the home user through to the commerce business user. Our hosting solution has won many awards over the years, including "Best Budget Host" by Hosting-Review and "Best Web Host" by Top-10-Web-Hosting.
We provide our customers with quality web hosting at an affordable price—and support them with friendly, high-quality technical support. We provide technical support to our customers 24x7, and we pride ourselves on our quick response times, and our knowledgeable and courteous staff. We operate on the theory that if we don't look after our customers, someone else will.